Northern Michigan escape rooms

Limited engagement at
Frederic Music Festival!

NMER will be launching our "Superheroes in Peril" traveling escape room at the Frederic Music Festival on June 22 and 23 from noon until 10:00 P.M. We are accepting reservations now. 231-534-5306. Launch special of $10 per person. As this is a limited engagement, we will be joining groups together as and if needed to fill the room. Come join us for some great music and a new room.

Dragon's Lair

The Dragon's lair offers a unique adventure into an enchanted cave of a dragon. Find treasures, learn a new language and prove your worth to the Knights of the Dragon to right a wrong of a long time past.

P.U.E.V
GRAYLING
​is open for business!

---

A room built for two. Our chartered submarine is a room built to accommodate just two people. You will work in the cramped quarters of a small submarine, deep under the ocean waters to bring the crippled submarine to the surface before you drift down to crush depth or your air runs out! It is the perfect date night.

Pricing
$20.00 per person
$15.00 for children under 10
Military discount available
Gift Certificates are available for individuals or groups.

To make your reservation call or text:
​ 231-534-5306



​Northern Michigan Escape Rooms offers a premier form of entertainment.​ You and your group are locked in a room and must use elements of the room to find clues, solve puzzles and ciphers that will lead you to the key to unlock the door and freedom before time runs out.

Coming soon
The
Black
Door
Our 1920's speakeasy


Weaponized viruses CDC Lab

Come match your wits against the world renowned Dr. Albert Pellerini. Disgruntled, he has weaponized 6 viruses and set them in motion to be dispersed into the world. Can you solve his ciphers and save mankind?

---


​NMER recommends groups up to 4-8 people, however, larger groups can be accommodated.

​To ensure availability we strongly recommend you make your reservation as far in advance as possible.
Powered by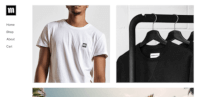 Create your own unique website with customizable templates.